NEW!! Accessories Set 2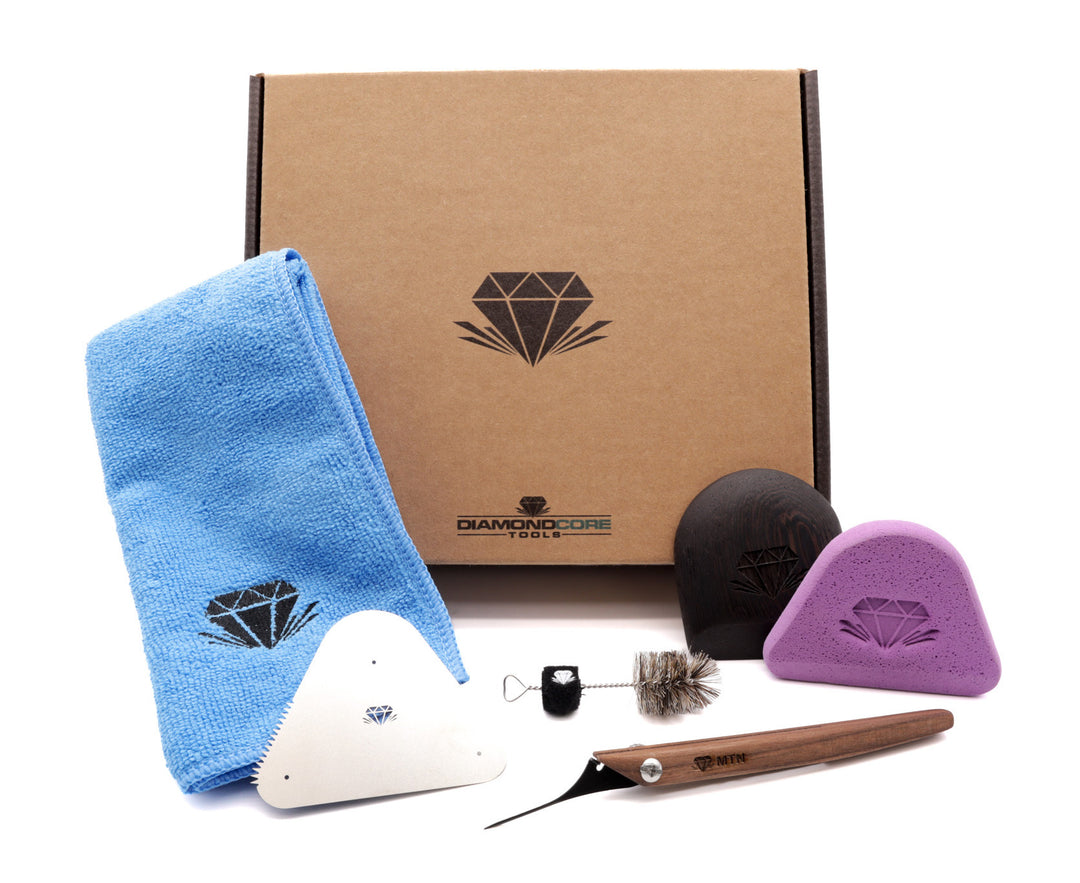 Your pottery studio isn't complete without DiamondCore Tools accessories! The Accessories Set 2 is a bundle of smaller tools that will make a big impact on your productivity. Give your pieces perfect curves, smoother surfaces and precise cuts — all with greater ease — with the indispensable products in this set.

If purchased separately, these tools would cost $73. Save money by bundling them and get this set for $66! Learn more about each of these tools below. 
The DiamondCore® Accessories Set 2 includes: 
Stainless steel, equilateral triangle metal rib

8.7 cm width by 6.6 cm height (~3.4 by 2.5 inches)
Flexible, 0.006-inch thickness
3 cm fine-tooth scoring section
Rounded, equilateral triangle pottery sponge
Stiff when dry, will expand when wet
10 cm width by 7.5 cm height (~3.9 by 3 inches) when expanded
A good compromise for both throwing and finishing. Squishes slightly after compression, conforms to shapes.
Beautifully oiled, carved wood rib
Approximately 75 mm wide, 85 mm long, and 13 mm deep
Good for opening clay on the wheel after centering
Shaping and stabilizing wheel-thrown ceramics
A 1-inch mini brush on a 3-inch metal wire handle
Hook-and-loop strap wraps around finger or tool for quick debris removal
Saves time and energy; can be used wet or dry
Extendable, coated stainless-steel needle tool (55 mm; 2.1 in.)
Attached to 13.5 cm (5.3 in.) hardwood handle
Smaller, 1 mm diameter than many needle tools
Easily slice the tops of vessels while throwing
Create small holes in clay
Microfiber Towel
One microfiber towel with embroidered DiamondCore Tools logo
40 cm X 40 cm blue towel with black stitching
Soft, absorbent material
Easily cleans up water or small debris